about
1.
"Dramatic" New Maya Temple Found, Covered With Giant Faces
"...Some 1,600 years ago, the Temple of the Night Sun was a blood-red beacon visible for miles and adorned with giant masks of the Maya sun god as a shark, blood drinker, and jaguar. Long since lost to the Guatemalan jungle, the temple is finally showing its faces to archaeologists, and revealing new clues about the rivalrous kingdoms of the Maya...." See on
www.readability.com
2.
About Caribbean Coral Reefs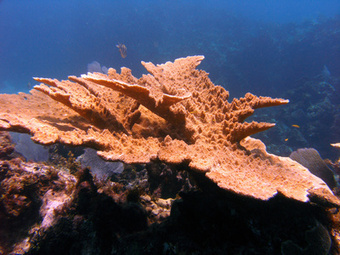 From glass-bottom boat tours to scuba diving, coral reefs are front and center among attractions of the Caribbean. The environmental conditions found in the Caribbean Sea have given rise to coral ...
3.
Luxury Travel Misses The Point
Oh, I love the idea of this article...there are so many adventures in Belize that don't require luxury, even if you have the money, think about adventure and the "real Belize' over luxury...   "...If you are unable to detach yourself from your wealth, your comfort and your entitlement for even a few days, then please just stay at home..." See on
www.huffingtonpost.com
4.
5 Questions About Travel For Photographer Macduff Everton
Good advice from a photographer visiting our region for over 40 years.  
People are making billions of dollars every year off the Maya. There is the Mundo Maya, Riviera Maya, Playa Maya, Ruta Maya, but the Maya aren't profiting from this. They are the employees rather than the owners. See on
www.huffingtonpost.com